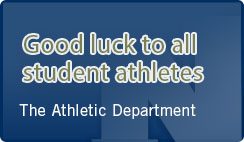 NHS Girls Volleyball
@2a64aa


The Booster Club supports Newington Girls Volleyball and all the experiences

the team enjoys. Help make a difference and join the boosters!

Learn more by liking the NHS Girls Volleyball Booster Page:
https://www.facebook.com/search/top?q=newington%20girls%20volleyball%20booster%20club
ALL THIS INFORMATION IS NOT ONLY CONSIDERED TENTATIVE, BUT EXPECTED TO CHANGE.
Please be mindful that guidelines are everchanging with DPH and CIAC so it will be imperative to be flexible and committed to the program
*** IF YOU HAVE NOT RECEIVED EMAILS FROM LORI LYONS, PLEASE REACH OUT TO HER AT
A few emails have bounced back.
Below are the present specific requirements that all participants need to adhere to when gathering as a team. It is important that we follow all safety guidelines.


Information Updates as of 12/1/19
2019 Girls Volleyball: CCC North Division Champions; 1st Round LL State Tournament
Please click on the Volleyball Calendar link below to see practice and game schedule.
Videos related to your position:
I
nspiration
: When you think that something is hard, ask yourself: "Harder than what?"
Club Volleyball:
Bristol Crush (Bristol): Gail Ericson
bristolcrushvolleyball@gmail.com
bristolcrushvolleyball.com
Husky Volleyball (Windsor):
860-754-8274
huskyvolleyball.com
New England Shock (West Hartford):
director@neshock.com
203-430-5696
www.neshock.com
Elevation Volleyball Academy (Wallingford):
www.Elevationvolleyballacademy.com
elevationvolleyballacademy@gmail.com
CT Juniors (Woodbridge):
203-387-1181
www.ctjuniorsvolleyball.com



|

|

Share