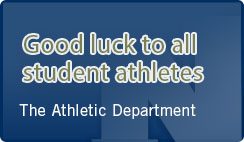 NHS Girls Volleyball
Information Updates as of 11/15/18
2018 Girls Volleyball: CCC North Division Champions; 1st Round LL State Tournament
GIRLS IN GRADES 5-8: If you are interested in learning how to play volleyball, there will be a 10 week volleyball clinic that begins on Tuesday, January 8, 2019. It will run every Tuesday for 10 weeks. Please check out the Newington Parks and Recreation Winter guide to register.
Videos related to your position:
I
nspiration
: When you think that something is hard, ask yourself: "Harder than what?"
Club Volleyball:
Bristol Crush (Bristol): Gail Ericson
bristolcrushvolleyball@gmail.com
bristolcrushvolleyball.com
Husky Volleyball (Windsor):
860-754-8274
huskyvolleyball.com
New England Shock (West Hartford):
director@neshock.com
203-430-5696
www.neshock.com
Elevation Volleyball Academy (Wallingford):
www.Elevationvolleyballacademy.com
elevationvolleyballacademy@gmail.com
CT Juniors (Woodbridge):
203-387-1181
www.ctjuniorsvolleyball.com



|

|

Share