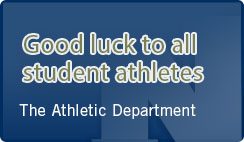 Girls Volleyball
Congratulations to the 2015 Girls' Volleyball Team on a successful season!
Club Volleyball:
Bristol Crush (Bristol): https://crushvolleyball.wordpress.com Gail Ericson bristolcrushvolleyball@gmail.com
Husky Volleyball (Windsor): www.huskyvolleyball.com 860-754-8274
CT Juniors: www.ctjuniorsvolleyball.com (Woodbridge) 203-387-1181
Volleyball Clinics:
LL State Tournament Schedule
Sat. Nov. 21 Finals @ Berlin HS


Check out these videos related to your position:
Inspiration: When you think that something is hard, ask yourself, "HARDER THAN WHAT?"

|

|

Share